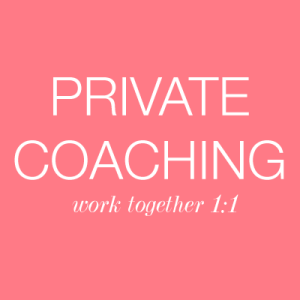 What questions are you asking yourself?
Is this the right career for me?
What is my true passion & purpose?
When will my true love come into my life?
How can I balance all of my never-ending commitments?
I understand you, sister – I've been there!  Feelings of uncertainty, frustration, stress, and lack of fulfillment are okay.  The fact that you are allowing yourself to recognize these feelings is half of the battle.
I love working with women in their 20's and 30's who are asking these types of questions and seeking to optimize their life.  The truth is already within you – but sometimes it helps talking it out with someone else.
I am very excited to offer personalized 1:1 coaching to help you get to optimizin' and harmonizin' your life!
For the month of December, I will be offering an exclusive offer for one (1) Life Optimization Baseline session where we will discuss all areas of your life and start identifying where you should be giving your life a little more lovin' (and that should be celebrated!)
After our session you will feel:
Relief – speaking your truth is liberating
Grounded – to the core of who you are
Present – grateful for the moment
Empowered – to take steps forward
Optimistic – faithful that you are on your way to harmony
What:  One (1) Life Optimization Baseline Session – 50 minutes
When: Must purchase by December 31, 2014 + Redeem by January 31, 2015
How:  Purchase one session below and include your email address when purchasing – I will reach out to schedule time to chat!
---
FAQ
Can I purchase a session as a gift?
Absolutely!  Indicate that it is a gift and we can coordinate who the session is for and be sure they are able to redeem.
Can we work together for more than one session?
Definitely – in fact, that is what I would strongly recommend.  Although you will be able to get a good sense of where you can optimize your life after one session, it is great to check in weekly to maintain accountability.  We can discuss options to continue working together during your first session.