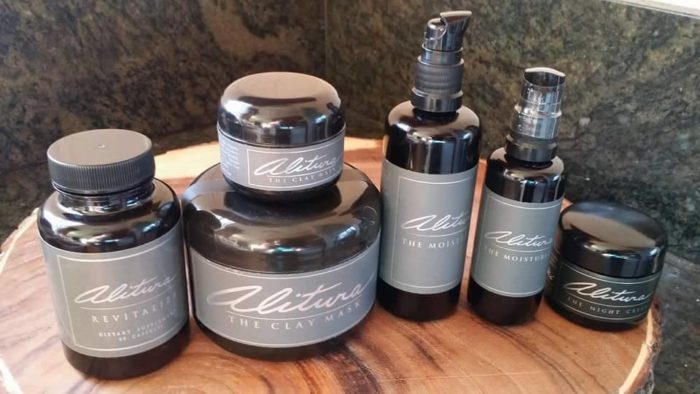 Finding an organic skincare company you can trust can be a challenge.  Deciphering ingredients on labels and determining which you should and should not have in your skincare products is a chore.  When Andy Hnilo created Alitura I knew his line of natural skincare products was carefully crafted with the best quality and effectiveness in mind.
Why Alitura Naturals?
If you are interested in a natural skincare line you are most likely already aware of the importance of using natural products on your skin as ingredients are quickly absorbed into the blood stream.  Many of today's products contain synthetic fragrances, chemicals, and heavy metals.
Alitura uses only natural, healthy fats and quality, organic essential oils. Alitura Naturals also uses wild-crafted superfoods, medicinal mushrooms and botanical extracts to provide a rich profile of vitamins, minerals, phytochemicals, antioxidants, and micronutrients.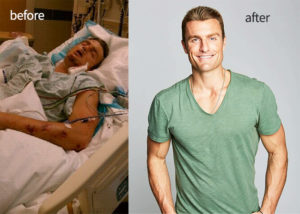 Alitura Naturals was created by Andy Hnilo after being struck by a car when crossing the street, resulting in a compound jaw fracture.  Determined to get back to great health and maintain his modeling career, he chose to find the best healing ingredients to use in his recovery.  This was the beginning of the incredible Alitura formulations.
The Best Detox Clay Mask
Alitura Clay Mask
The Alitura Clay Mask is the 'flagship' product for Alitura Naturals and quickly popularized the company.  
The blend of 9 nutrient-dense ingredients exfoliates dead skin, reduces pore openings, stimulates blood flow, and encourages growth of new skin cells. The detoxifying properties of carefully formulated clays draw out impurities, and produce porcelain-smooth skin with a radiant glow.
I can attest that this is the best clay mask for oily skin and the best detox clay mask!
Alitura Clay Mask Ingredients
Freshwater Pearl Powder, 6-hour Grass-fed Colostrum, American Ginseng, 10% L-Ascorbic Acid (Vitamin C), Rhassoul Clay, Illite, Calcium Bentonite Clay (Green Desert Clay), Kaolin Clay, Organic Kelp Powder
Learn More: Alitura Clay Mask Ingredients
Where to Buy the Alitura Clay Mask
>> Get the Alitura Clay Mask on AlituraNaturals.com
Alitura Clay Mask Directions
Alitura Clay Mask Reviews
Best face mask I've ever tried

I have struggled with acne for years and have tried countless products. This mask ACTUALLY makes a difference. I use it pretty much every other day and it really has helped my skin clear up. Highly recommend this product. – Caitlin B.
>> Alitura Clay Mask Reviews on AlituraNaturals.com
>> Alitura Clay Mask Reviews on Amazon
Natural Awesomeness

I love this earthy, natural, results driven, glow enhancing, skin tightening, age defying, acne fighting mask! Quality product I love to use on myself and my clients. – Wendy S.