Hi Future Desire Map Workshop Licensee + Facilitator,
I am so glad you are here and considering starting your own business or adding The Desire Map Workshop to your existing business.  The Desire Map, by Danielle LaPorte, is all about helping people get clear on how they want to feel and then creating these feelings every day in their life.  It really is life-changing work and now, with the Desire Map Workshop Licensing, you can help others have a-has in their lives and make massive, positive change.
I first came across The Desire Map this year.  After attending The Institute for Integrative Nutrition studying to become a holistic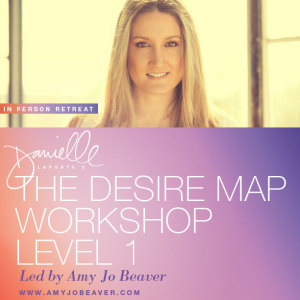 health coach, I still felt like something was missing from my coaching.  I realized getting in touch with how you want to feel daily in your life is just the beginning of making holistic changes.  I knew I needed to add these workshops to my coaching repertoire.
I believe so strongly in this work, that I believe more and more people need to do this work and help spread it to the world.  This is why I have become an affiliate for Danielle LaPorte to help others add The Desire Map Workshops to their business.
Since becoming a licensee myself, I have planned two workshops for 2015 with a third in the works.  They are a great compliment to the additional coaching options I offer.
Whether you have an existing coaching or wellness business or you are interested in starting your own business from scratch, The Desire Map Workshops could be a great fit for you – if you really want to help others make massive positive change in their life!
---
The Desire Map Workshop License is great for:
| | | |
| --- | --- | --- |
| Emerging Entrepreneurs | Coaches, Consultants, Teachers | Yogis, Instructors, Wellness Pros |
All Desire Map Workshop Licensees receive done-for-you workshop content and marketing pieces. However, you are encouraged to add your own flare + make it your own!
---
BONUS
If you sign up for your Desire Map Workshop License through me (by clicking the boxes above or here), you will receive:
 + One-on-one coaching session – 50 minutes to discuss setting up your Desire Map Workshop business. I will share what I have learned and answer any questions you have
+ Desire Map Badge design – I will help design your Desire Map badge (like this one) with Photoshop
+ One digital sales page review – Once you setup your initial sales page, I will provide feedback on how it could be improved
TO QUALIFY: Sign up through my link.
Once you have received your purchase confirmation, forward to me at amyjbeaver at gmail .com.