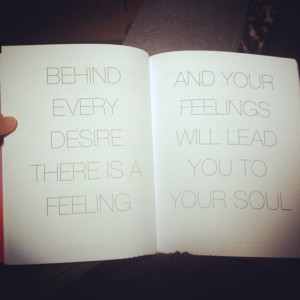 As I sit and reflect on my 20's I am most proud and thankful for the personal growth work that I have done.  If there is one bit of advice I would give to women in their 20's, it would be to spend a lot of time getting to know and love yourself.  If you're like me and want to be the highest, truest expression of yourself, that means doing a lot of the self work.
Books have been a bit part of that journey for me.  So, as I move into my 30's, I wanted to compile a list of books that either I or other women recommend as Must-Reads before you hit 30.  I have not read them all, but I have read many.  This will also serve as a list for me to refer to when I need a new read.
Ever since I got a Prime account with Amazon I always order my books (and pretty much everything) through them.  Free 2-Day shipping is just too easy!  If you don't have Prime membership, where have you been!? You can try Prime for free for 30 days here.
My new favorite thing is to go for a walk with an inspirational book streaming with Audible.  I often stream books while driving  instead of listening to music.  If you don't use Audible yet, you can get two free downloads with a Free trial here.  I also am addicted to using my LG Bluetooth headset for my walks as well as at the gym.  (disclosure: affiliate links included)
TIP: One thing I love about Amazon is the Wish List feature.  When you find books that catch your eye but you don't want to buy right now, you can add them to your Wish List to create a list for future books you want to read.
Have a book to add to the list?  Leave it in the comments and I'll add it at the bottom!
The Desire Map by Danielle LaPorte
The Alchemist by Paulo Coelho
The Four Agreements by Don Miguel Ruiz (quick read)
A New Earth by Eckhart Tolle
The Seat of the Soul by Gary Zukav (working on this via Audible audiobook)
What I Know For Sure by Oprah Winfrey (I listened to this on Audible as well when walking)
Eat, Pray, Love by Elizabeth Gilbert
Add more -Ing to your Life by Gabrielle Bernstein (some of my first exposure to spirituality and A Course in Miracles)
Spirit Junkie: A Radical Road to Self-Love and Miracles by Gabrielle Bernstein
The 5 Love Languages by Gary Chapman
Answers from the Heart by Thich Nhat Hanh
A Woman's Worth by Marianne Williamson
A Return to Love by Marianne Williamson
A Course in Miracles  (a hefty book to refer back to – I keep it at my bedside)
Women Who Run with the Wolves by Clarissa Pinkola Estes
The Gifts of Imperfection by Brene Brown
The Art of Happiness by Dalai Lama
The Places You'll Go by Dr. Seuss
Essentialism: The Disciplined Pursuit of Less by Greg McKeown
Don't Sweat the Small Stuff by Richard Carlson
The Road Less Traveled by M. Scott Peck
Daring Greatly by Brene Brown
The Way of the Happy Woman by Sara Avant Stover
Wild by Cheryl Strayed
Jitterbug Perfume by Tom Robbins
The Language of Emotions: What your Feelings are Trying to Tell You  by Karla McLaren
Ask and It Is Given by Esther Hicks
Rich Dad, Poor Dad by Robert Kiyosaki
How to Win Friends and Influence People by Dale Carnegie
The 7 Habits of Highly Effective People by Stephen Covey
Honorable Mentions: 
What else would you include in the list?  Leave a comment below and I'll include in my Honorable Mentions!