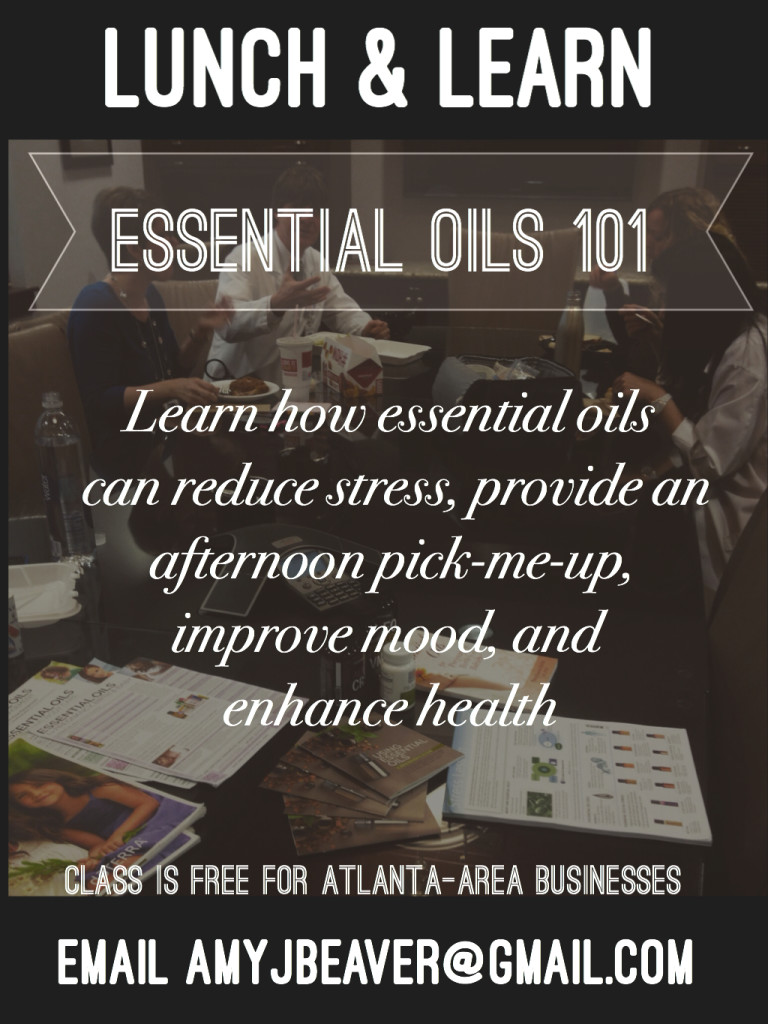 I spent the afternoon yesterday with doctors, nurses, and staff at an Atlanta-area Oncology Radiation clinic sharing essential oils, their health benefits, and allowing the whole office to sample & experience them during and after lunch.
I setup in their conference room during lunch and saw the oils uplift the staff's mood first hand. It was such an amazing experience – so, I want to do it more.
I will bring the class & oils to your office, give a quick 15-30 minute talk and then employees will have time to sample the oils, have 1:1 time with me (if they choose), and purchase any oils they are wanting to try.
What do I cover?
What are Essential Oils and how are they produced?
The 3 Ways to use Essential Oils
What is a good quality essential oil?
The key essential oils to have in your home and office
Essential oils for specific health concerns
Email me for more info at amyjbeaver at gmail.com
*Lunch not included